Watercolour paintings inspired by the West Coast and the amazing wildlife sharing it with us.
Featured Work
High quality 9 x 12 prints are available of the pieces below.
Orca
Watercolour, 9 x 12 inches
Misty Eagle
Watercolour, 9 x 12 inches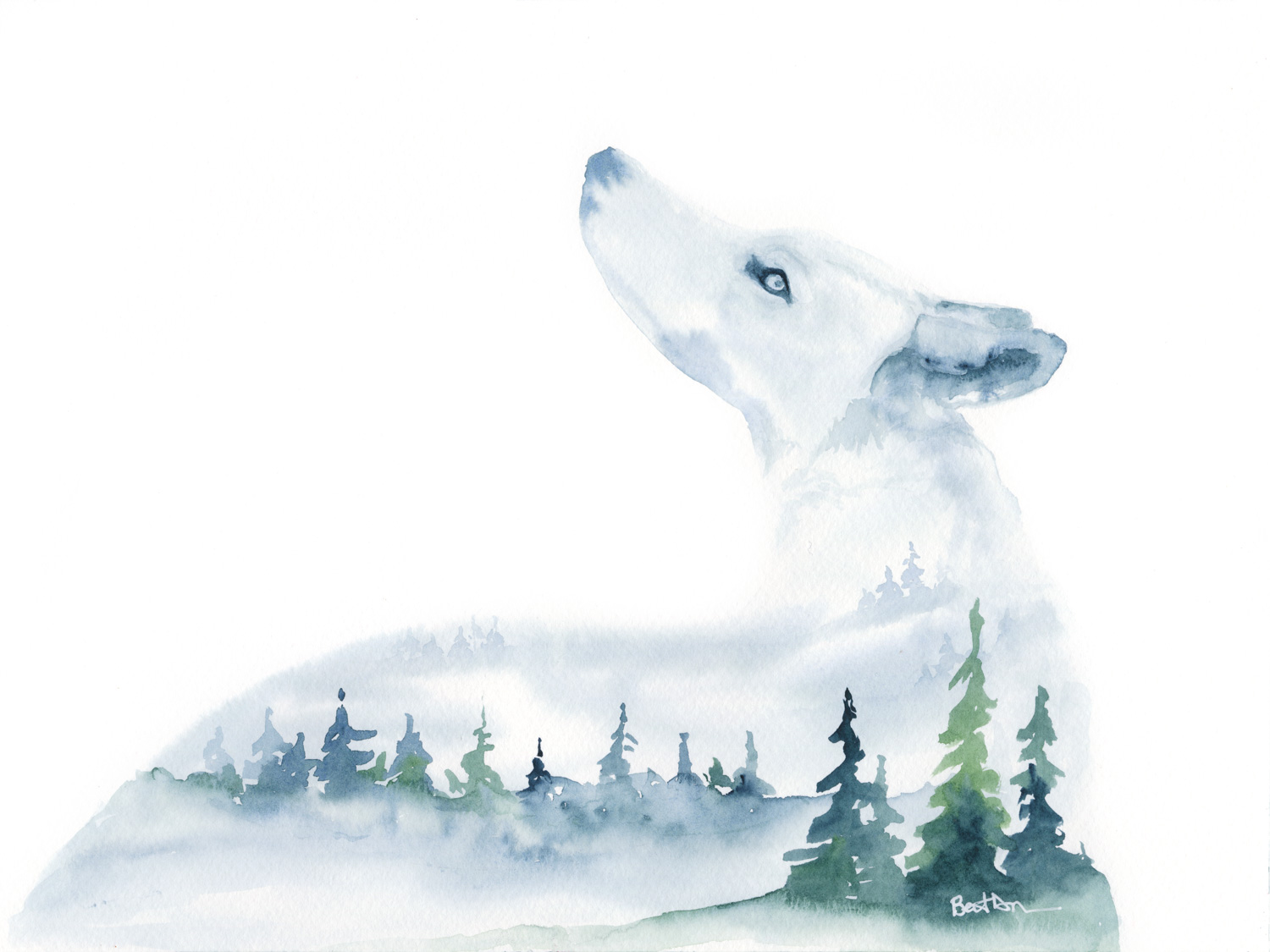 Wolf
Watercolour, 12 x 9 inches
Gallery
View full gallery and learn about ways to bring this art into your home.
Updated regularly, my shop contains both original watercolours and merchandise such as tote bags, t-shirts and high quality prints for framing.
profile
About me
I was born and raised on beautiful Vancouver Island and grew up on horseback in a rural area. I was lucky to be raised in an art-filled home, as my father is an artist and makes art every day. I was encouraged to experiment and explore different mediums which led me in a round-about way to art college across the country in Nova Scotia. After a very long hiatus from making art (when I picked up filmmaking and photography along the way), I have picked up a new obsession suddenly – watercolours. Currently my subject matter is the West Coast and the creatures that live in it. 
Incredibly fast international shipping with excellent packaging. This is a beautiful and VERY high quality print. I'm so happy to own a piece of Beth's incredible artwork!
connect
Sign up for my newsletter
You'll get an email with any major updates to my work or upcoming shows.
There won't be many, and I pinky swear to never sell your email address.